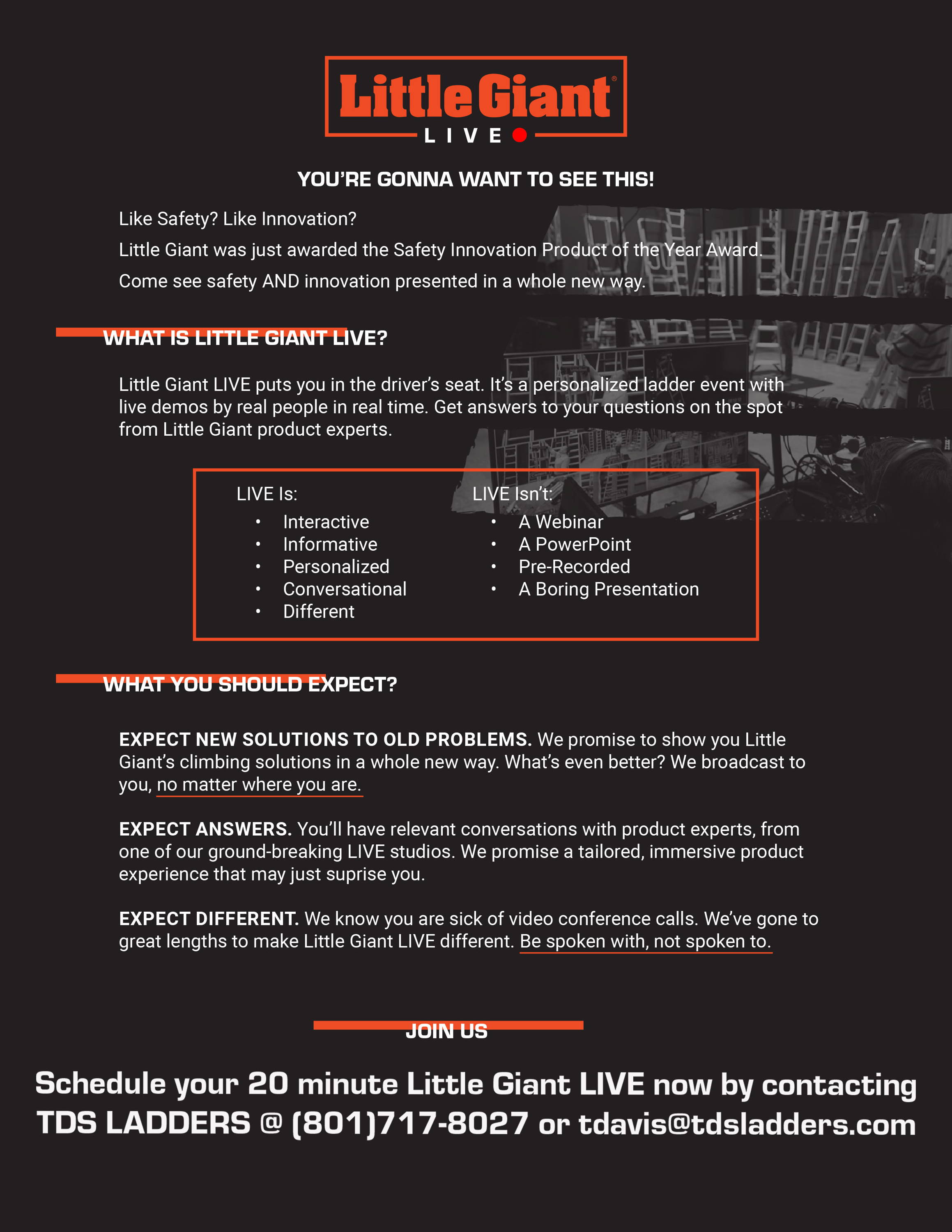 ---
The most common question we get when we are demonstrating Little Giant Ladders is, "What size should I get?". We can help with that.
M13 if you are in a single story with ceilings no higher than 10', no stairs and you don't need to access the roof.

M17 works for a single story with 10'-12' ceilings, and no stairs to the basement.
M22 is the most popular. It works for most 2 story homes with ceiling heights up to about 15'. It will work on the stairs to the basement or second floor. If you need roof access...
---
In this day and age of purchasing products online there are lots of Pro's and Con's.  I understand convenience of buying online. You don't have to get up and get ready, get the kids ready, pack them in the car, dealing with traffic and then searching out the exact product you want to buy.  The issue we run into now is that we order a product based on reviews of complete strangers who might not have the same standards of quality that you do. Not to mention that companies can buy software that will filter out the bad reviews. Amazon...