Working at a significant height can be nerve-wracking, but the Little Giant® SumoStance® ladder eliminates those concerns and makes using an extension ladder easy. Designed for stability and its light weight, the SumoStance will easily become your new go-to ladder for every task.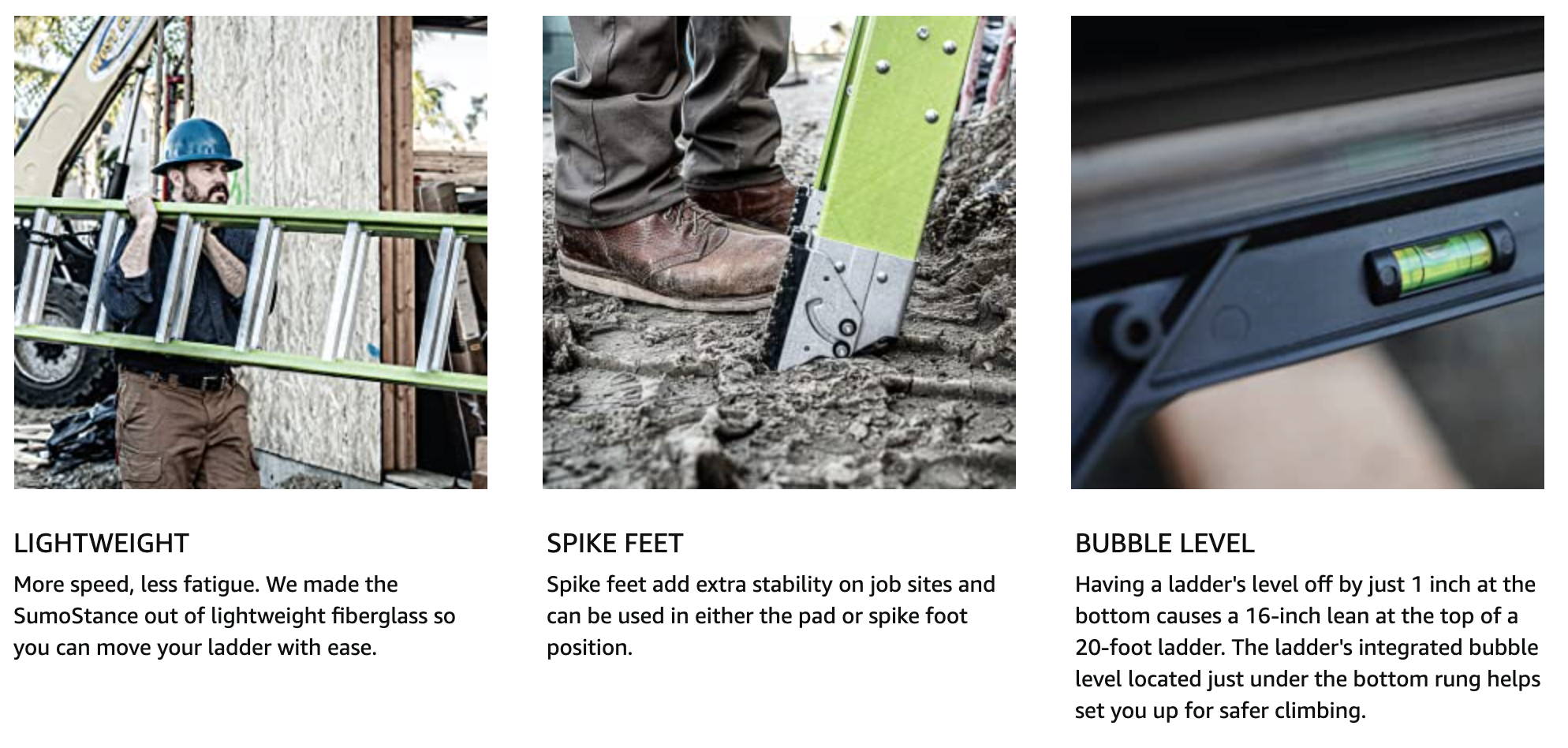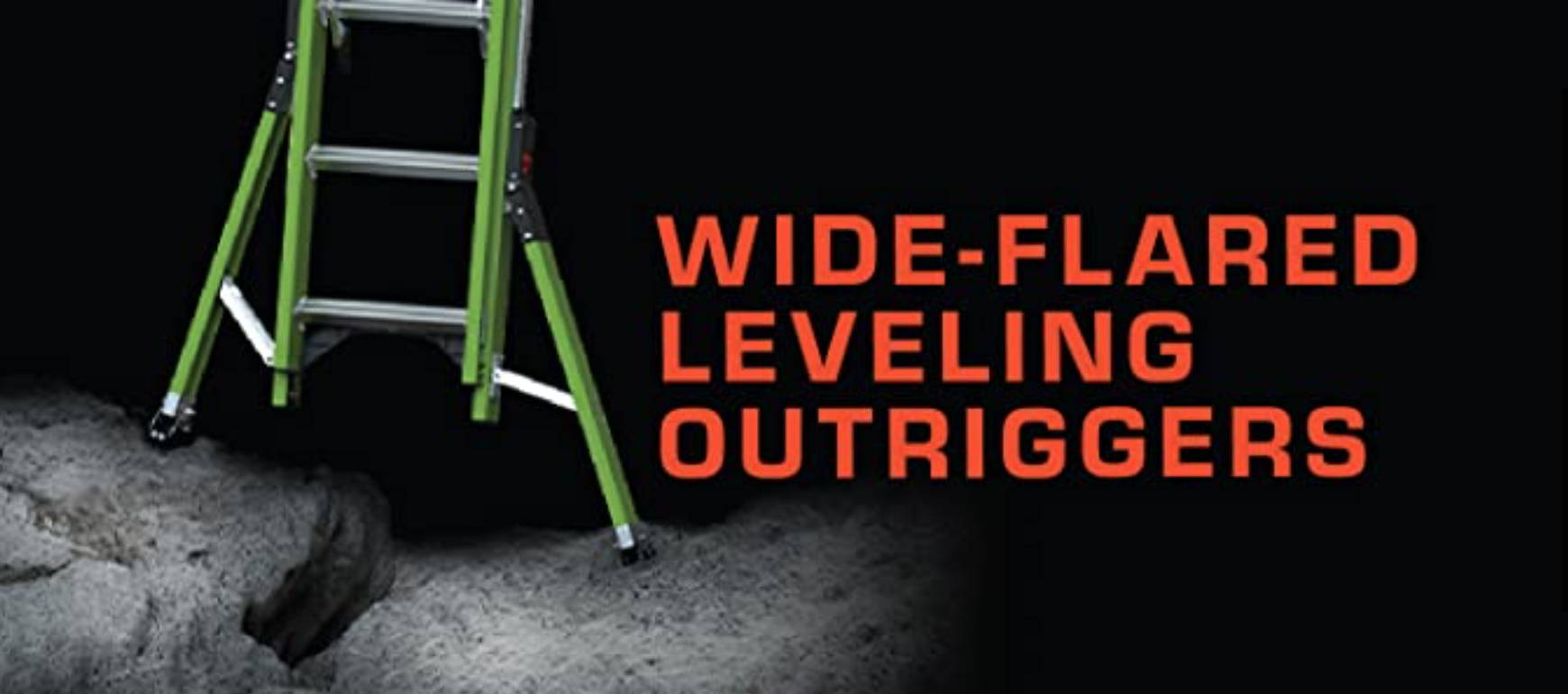 The SumoStance utilizes wide-flared leg levelers to increase the stability of your ladder. The wide legs nearly double the ladder's width, giving your ladder added side-tip stability. Work on any terrain, adjusting the ladder's legs as needed, so you can confidently tackle any project.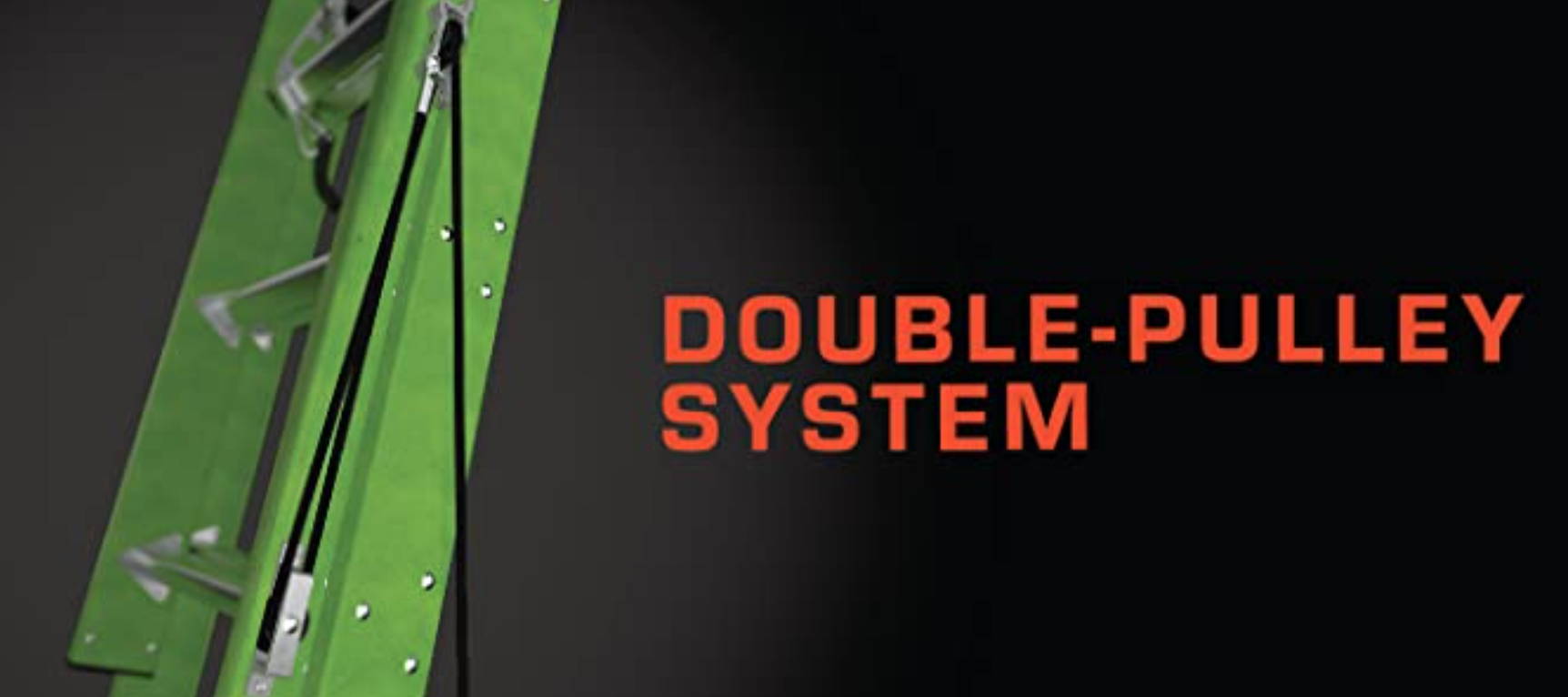 Keep your feet free. The ladder's pulley was moved to the side for safety, and its double-pulleys make operation simple. By giving you extra leverage, raising and lowering the ladder is fast and easy.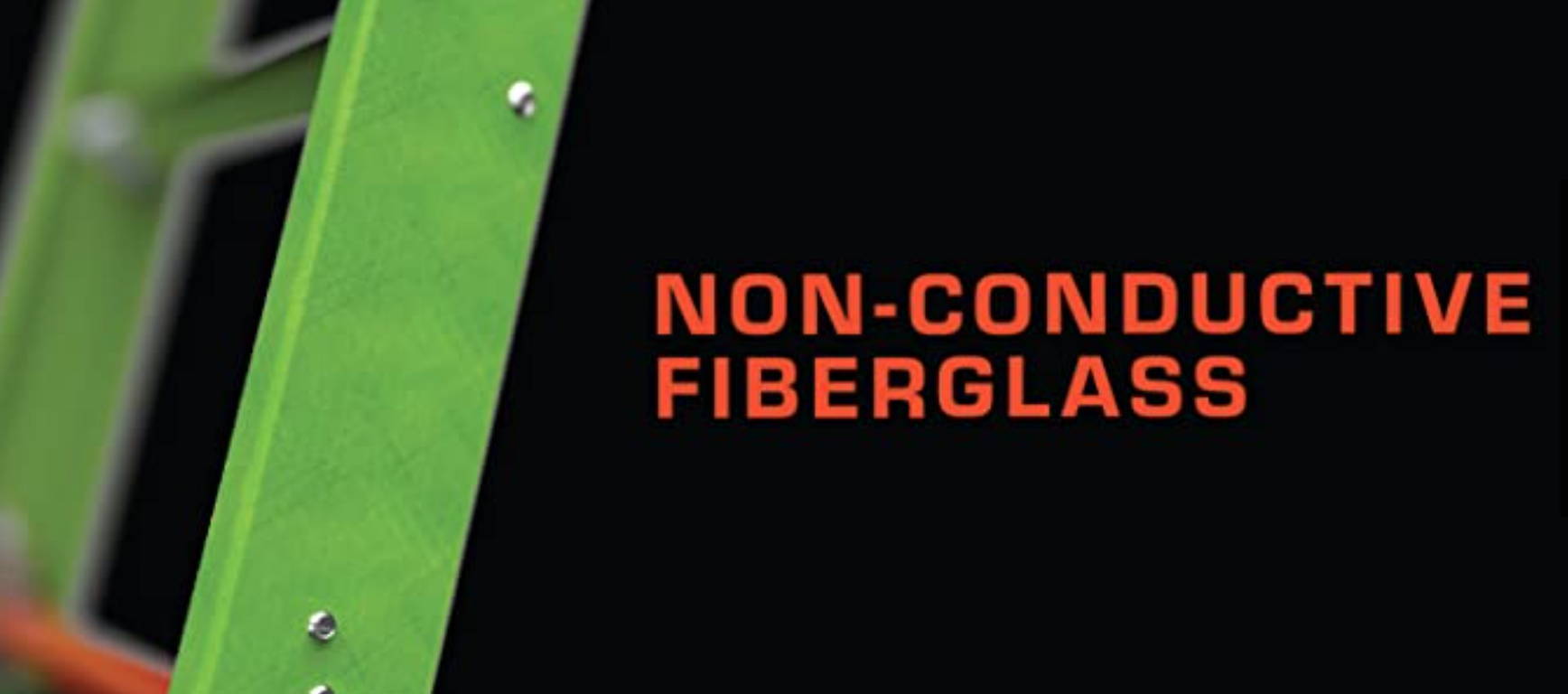 A ladder built for the trades. Made from lightweight, durable fiberglass, you can confidently work around electricity without fear of conductivity.
The SumoStance complies with all OSHA, ANSI A14 strength and testing standards. Rung/step spacing complies to OSHA and Int'l standards*. The ANSI IA ladders are rated to hold 300 lbs. on the 16', 20', 24', 28', 32', 36' and 40' models. Our ANSI IAA ladders are rated to hold 375 lbs. on 16', 20', 24', 28' and 32' models.
*OSHA 1910.23, OSHA 1926.10.53, CSA Z11, EN131-1, AS/NZS 1892.2.6.2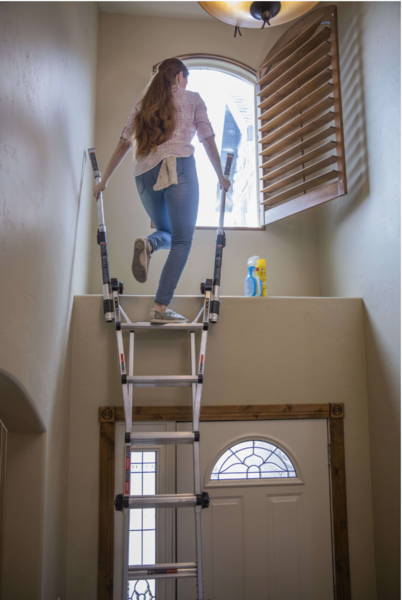 Best ladder ever! Weight not bad on 22ft
I researched the heck out of these ladders before i decided which to buy. The consensus out there is that little giant is overpriced and Werner etc are just as good. Now that I've had this ladder for several months, if it got stolen tomorrow I would immediately order the exact same one without the slightest hesitation. I would not even consider the Werner or any others, even at half the price. The reason? The latches and hinges! Absolutely worth the extra money, omg! It makes it so much easier to work with.

This is a GREAT ladder!!! My husband has always used a standard 6 foot ladder, and of course we always had things to do that were much higher than 6 feet. I saw the Little Giant as a "Deal" in the Gold Box. The price was outstanding and my husband immediately said "let's get it - we can always use it to put up the Christmas lights, if nothing else." Well, we received the ladder within 2 days (excellent service) and my husband watched the video that was online for this ladder. Since then he has used it for every project. As a matter of fact, I think he's trying to find projects just so he can use the ladder!!!!

great quality, study, plenty of features, love the stabilizer arms and the leg leveler feet.