Lightweight, aluminum stepladder ANSI-rated Type IA to hold up to 300 lbs
The top cap allows you to keep screws and small hand tools close at hand
A slim, 4" storage profile for easy storage
Opens and folds easily with one hand
The No-Pinch platform negates need for spreader bars
No top step prevents users from standing on the top step or top cap
169-square-inch standing platform provides large, comfortable standing surface
3-inch-wide steps have wide, comfortable treads to prevent foot fatigue and loss of balance
Riveted step connections provide long-term strength and durability
Co-molded nonslip rubber feet protect working surfaces and provide superior stability
High-strength polymer molded leg brace to increase stability and to prevent damage during handling and transportation
1-Year Limited Warranty
Extra Heavy-Duty Type IA – 300 lbs ANSI duty rating.
The leading brand in ladder versatility, safety and innovation
EASY TO TRANSPORT

Weighing less than 15 lbs., the Flip-N-Lite is light enough to easily transport and use without breaking a sweat.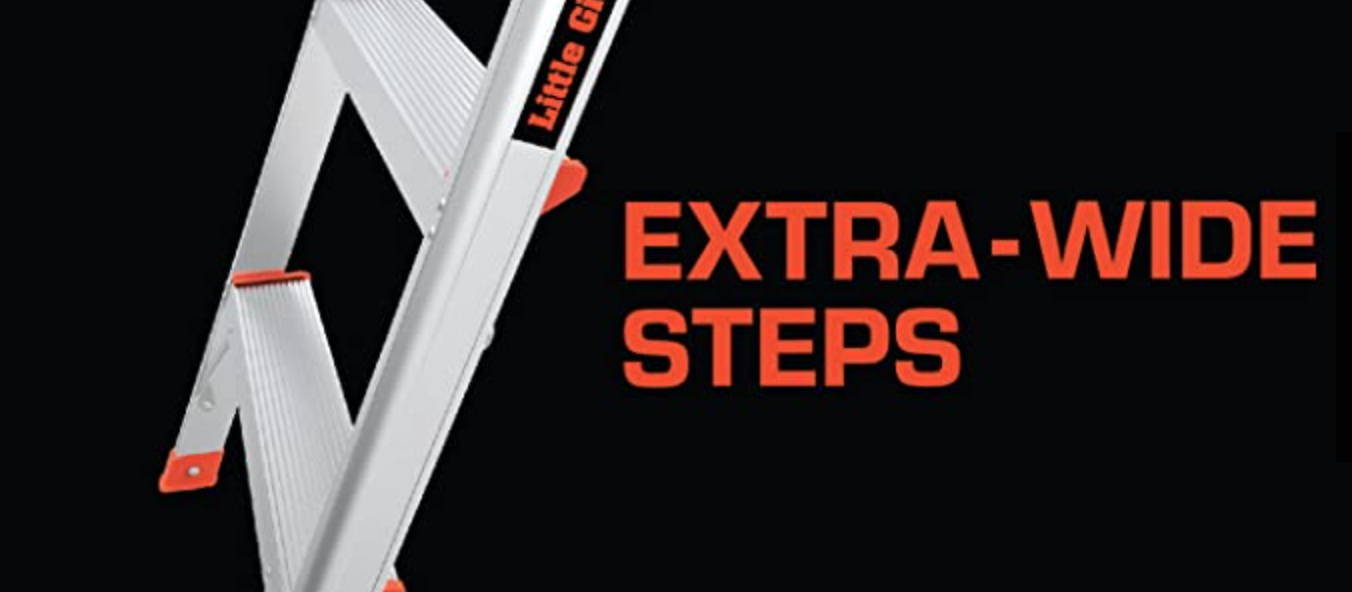 WORK IN COMFORT
More speed, less fatigue. The Flip-N-Lite's extra-wide steps decrease foot fatigue and increase comfort. Work for extended periods without aching feet.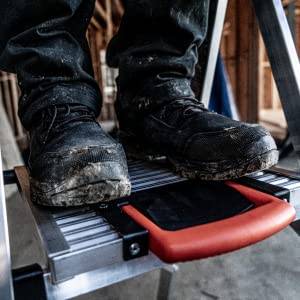 STANDING PLATFORM
With the extra-large standing platform, you can firmly place your feet on the top step. You will feel more balanced and more comfortable while working atop the Flip-N-Lite.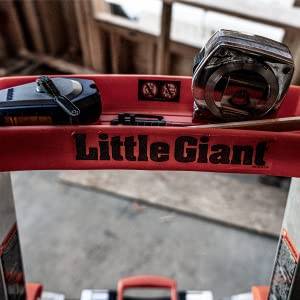 TOOL TRAY TOP CAP
Load it up! The top cap features a huge tool tray that is perfect for screws, nuts, bolts, tape measures, levels and more. Work faster by keeping your tools close at hand.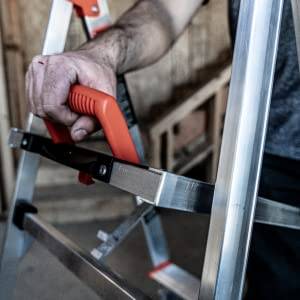 RELEASE HANDLE
The Flip-N-Lite's easy-release handle makes for a smooth transition from its storage position to its climbing configuration.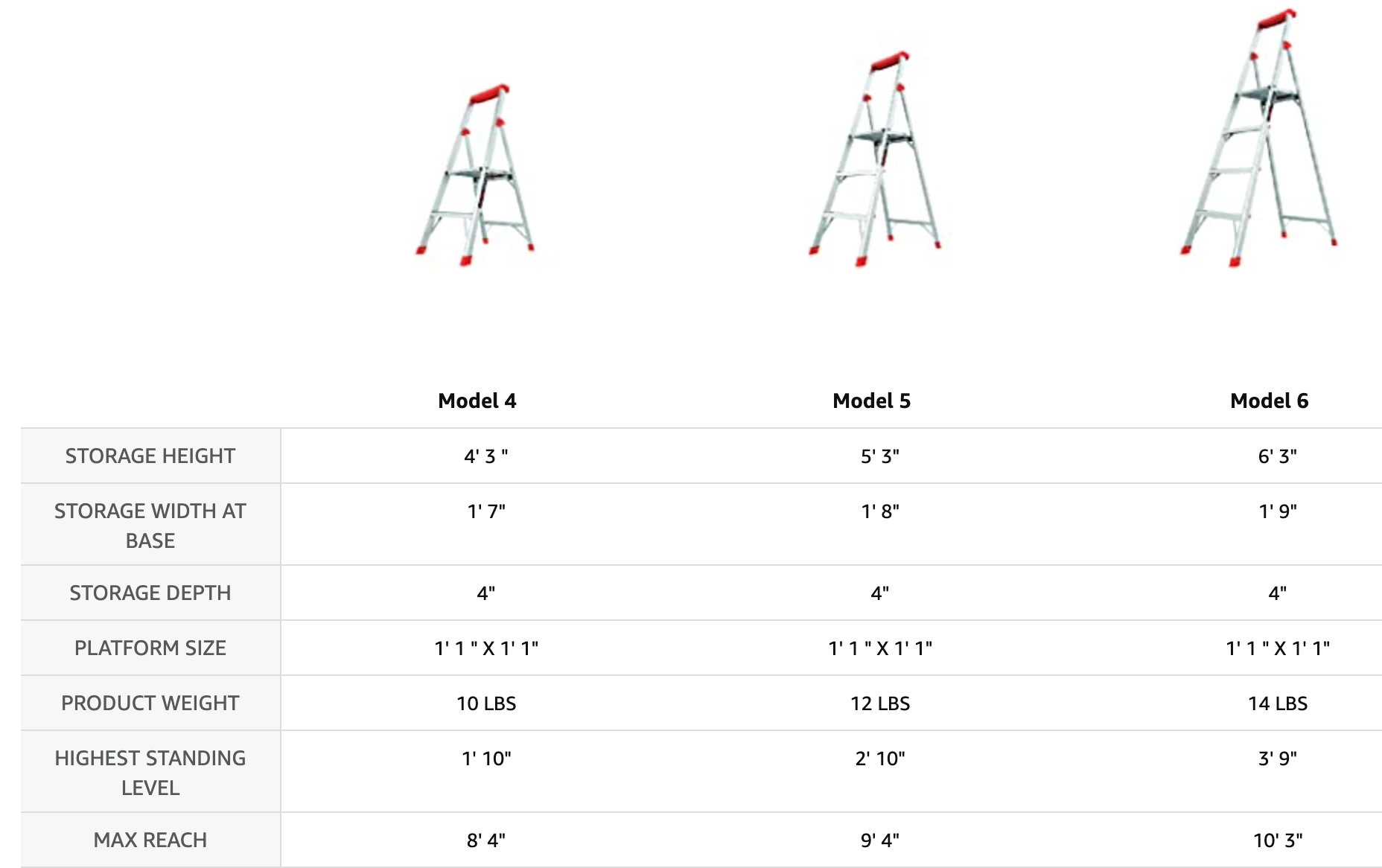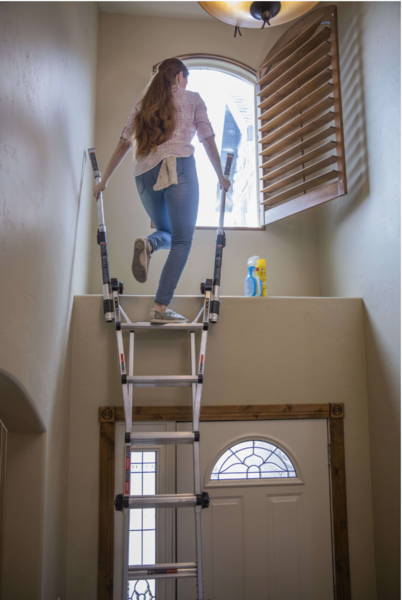 Best ladder ever! Weight not bad on 22ft
I researched the heck out of these ladders before i decided which to buy. The consensus out there is that little giant is overpriced and Werner etc are just as good. Now that I've had this ladder for several months, if it got stolen tomorrow I would immediately order the exact same one without the slightest hesitation. I would not even consider the Werner or any others, even at half the price. The reason? The latches and hinges! Absolutely worth the extra money, omg! It makes it so much easier to work with.

This is a GREAT ladder!!! My husband has always used a standard 6 foot ladder, and of course we always had things to do that were much higher than 6 feet. I saw the Little Giant as a "Deal" in the Gold Box. The price was outstanding and my husband immediately said "let's get it - we can always use it to put up the Christmas lights, if nothing else." Well, we received the ladder within 2 days (excellent service) and my husband watched the video that was online for this ladder. Since then he has used it for every project. As a matter of fact, I think he's trying to find projects just so he can use the ladder!!!!

great quality, study, plenty of features, love the stabilizer arms and the leg leveler feet.