NEW EPIC
The Epic™ from Little Giant Ladders® is a multi-position ladder in its ultimate form. Adjust your ladder to meet the needs of your project, so you can work more efficiently than ever. This tough-as-nails ladder is equipped with a variety of features that set this ladder apart from the rest.
Multi-Position Ladder
This multi-position ladder converts to multiple configurations with the press of a button. Seamlessly set up the Epic as a stepladder, extension ladder, 90-degree ladder, staircase ladder, or trestle-and-plank scaffolding*. Whether you use it in the home or on the job, the Epic is durable and versatile enough to meet the task.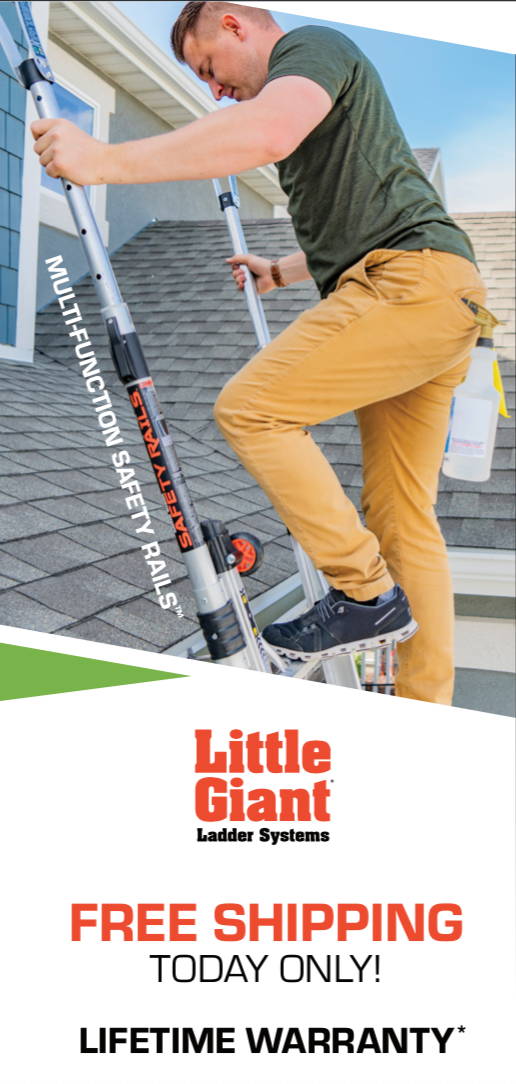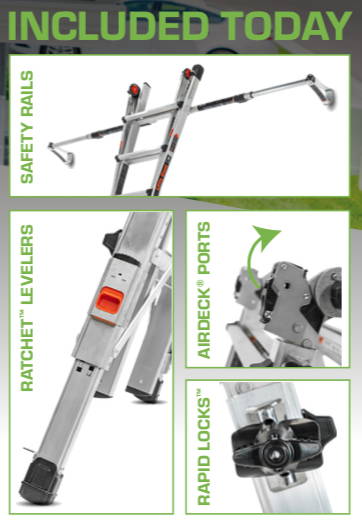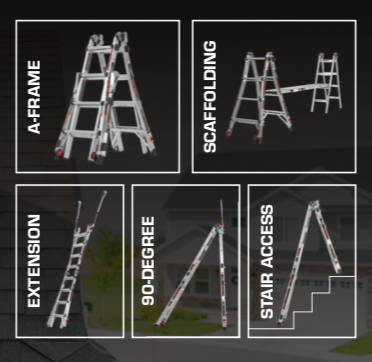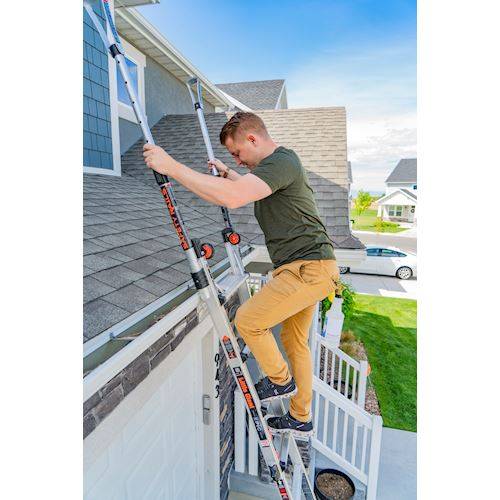 This ladder includes the extendable safety rails (unlike the Little Giant Xtreme that they have to be purchased seperately). The safety rails can be placed vertically or horizontally on the ladder. When placed vertically in the walkthrough position, the rails extend above the top of the ladder, giving you a sturdy handhold. This feature gives you a stabilizing surface to move from ladder to roof with ease.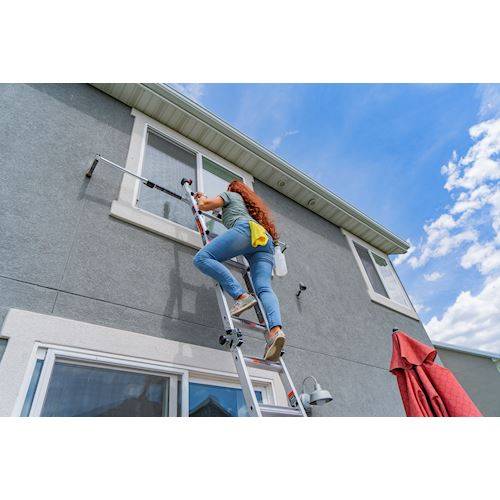 Additionally, the non-marring safety rails can be placed horizontally in the stand-off position, so you can set up your ladder around windows, spanning a distance of up to 7 feet. In its horizontal stand-off position, you can place hanging hooks on the rails, where you can hang items up to 15 lbs., like paint buckets, water or other supplies that you would like to have within arm's reach.

It is uncommon to work on a perfectly level surface, and with the Ratchet™ leg levelers, you can easily adjust your ladder to meet uneven ground with ease. This is the kind of ladder that will soon become your new go-to tool for all of your projects. It's time to make your ladder Epic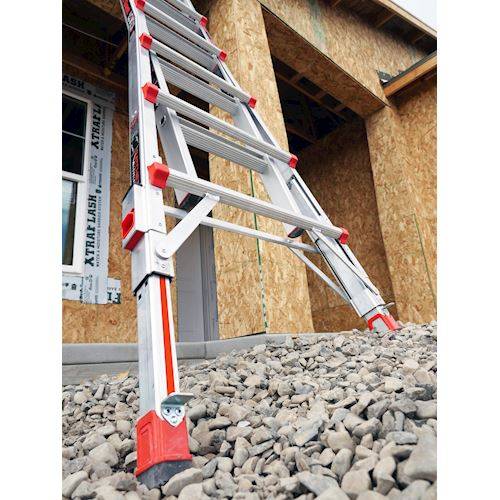 The EPIC has the all new Rapid Lock system that makes it easier to adjust the height of the ladder with a quarter turn in either direction to lock and unlock the pin.

MULTI-POSITION AIRDECKPORTALS
The Multi-Position Airdeck Portals provide the ability to add the Airdeck to give additional stability and a place to set tools in multiple locations on the ladder